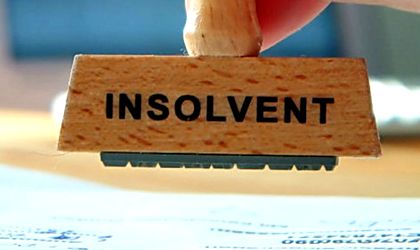 The number of companies and sole traders that filed for insolvency in the first quarter of 2018 reached 2,305, up 19.31 percent year-on-year, according to the National Trade Registry Office (ONRC). In the same period, the number of companies that suspended their operations rose by 42.98 percent to 5,725.
In the case of closed firms, their numbers rose by 60.83 percent to 9,793.
Most of the sole traders that went under administration were in Bucharest (445), followed Bihor and Iasi counties.
ONRC data further show a large share of insolvencies were in retail and in the repair of cars and motorcycles.
Romania recorded 8,256 new insolvencies last year, according to Coface. The company states that the number of insolvencies in Romania is two times above the average in Central and Eastern Europe.