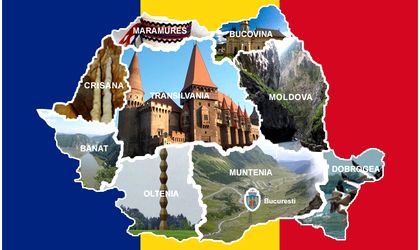 The Romanian touristic accommodation capacity increased by 4.5 pct in the first seven months year on year, to 343,700 accommodation units, according to the data released by the National Institute of Statistics (INS).
The number of accommodation units reached was 7,905 on July 31, representing an year-on-year growth of 13.8 percent.
Out of the accommodation units, 34 percent were in other localities and touristic tracks, 28.7 percent in mountain resorts, 18.6 percent in Bucharest municipality and county seat-cities (excluding Tulcea), 7.3 percent in SPA areas, 1.6 percent in Danube Delta (including Tulcea).
According to INS, Brasov has the highest number of accommodation units (955) followed by Constanta (838), Suceava (441), Harghita (409) and Mures (362). However, Constanta had the highest share (24.4 percent) in the overall available rooms in the accommodation units.
Out of the overall touristic accommodation units, Constanta owned 24.5 percent, Brasov owned 8.7 percent, followed by Bucharest with 6.1 percent, Prahova and Bihor (3.7 percent each).
Out of the overall 157,700 existent rooms in the touristic accommodation units available on July 31, 97,600 were in hotels. The number of rooms increased by 3,360 in agro-touristic guesthouses , by 2,385 in hotels, by 1,114 in touristic guesthouses, by 441 in hostels and by 192 in touristic chalets.
The number of existent accommodation units on July 31 was 343,700. The biggest number of available units were hotels (194,900), followed by agro-touristic guesthouses with 44,500 units, touristic guesthouses (34,800), touristic chalets (15,300 units), hostels (14,300).
The INS data shows that out of the overall number of hotels, over 70 percent were classified as 2 and 3 star-hotels, respectively 40.5 percent were the 3-star hotels, 28.3 percent were 2-star hotels, 24.4 percent were 4-star hotels, 4.2 percent were 5-star hotels, 2.4 percent one-star hotels and 0.2 percent were non-stars classification hotels.