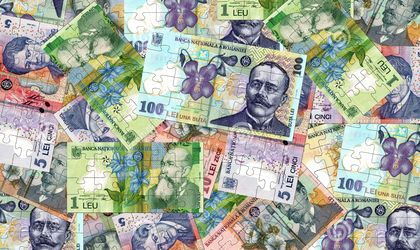 The total monthly average incomes of households amounted in the first trimester of 2016 to RON 2,969 while the expenses reached in average RON 2,552, respectively 86 percent of the total incomes, says the National Institute of Statistics (INS).
 At the same time, the total monthly average incomes per person were RON 1,119.
According to INS, during the mentioned period, the average incomes where RON 2,512 monthly per households (RON 947) and the incomes in kind were RON 456  monthly per household (RON 172 per individual).
"The salaries and the others associated incomes formed the most imported incomes source (55.1 percent from the total households revenues). The income from the social performance (22.4 percent) also contributed to the total income formation, as well as the incomes from agriculture (1.9 percent), incomes from independent non-agricultural activities (2.5 percent) and those from property and assets sales of household patrimony (1.1 percent). An important percentage have the incomes in kind (15.4 percent) and mainly, the counter value of the agro-food products consume from own resources (14.1 percent), " says INS.
Regarding the expenses, the main destinations are food, non-food services and transfer consume by the public and private administration and by the social insurance budgets under the form of  taxes, contributions, quotas and certain needs of households production coverage.
"The expenses for the investments  for buying and buildings constructions, lands buying and necessary equipment for household production, shares buying, have a lower percentage in the total expenses of the households ( only 0.3 percent), " adds INS.