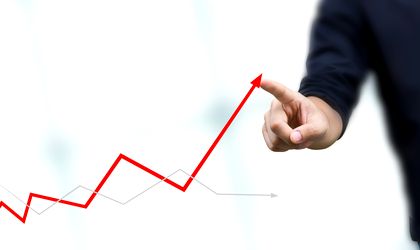 The National Institute of Statistics (INS) announced this Tuesday that it revised upwards the estimations published in August and September to 6.1 percent regarding the Romanian economic growth on gross series in Q2.
On August 16, the estimations published by the INS indicated that the GDP, the main indicator of the economy, climbed by 5.9 percent in Q2 compared with the same period of 2016 on gross series on adjusted series and by 1.6 percent compared with the previous quarter. On September 5, INS reconfirmed these figures, according to News.ro.
"In the first semester of this year, the GDP increased compared with the first semester of 2016, by 5.9 percent on gross series and by 5.8 percent on seasonally adjusted series."
The main reason of this change is the value added in constructions (4.7 percentage points) and in public administration and defence; social insurances in the public system, education, healthcare and social assistance (0.3 percentage points), according to INS. The GDP estimated for this second quarter of year was RON 208.595 billion current prices, a growth by 1.7 percent compared with the first quarter and by 5.9 percent compared with the second quarter of 2016.
The GDP on the second quarter on gross series was RON 197.507 billion current prices was estimated upwards in real terms by 6.1 percent compared with the second quarter of 2016. The estimated GDP for the first semester on adjusted series was RON 413.117 billion current prices, up by 5.8 percent compared with the first semester of 2016.
PM Mihai Tudose said in Parliament that the estimated economic growth of 5.2 percent will be exceeded this year. The measures of the Government stimulated the consumption and the economic growth, but generated important external imbalances, say the analysts.