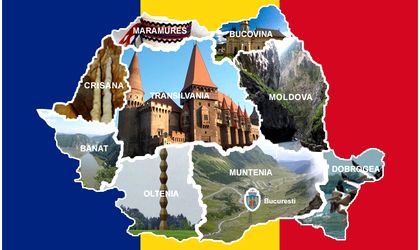 The number of arrivals in Romanian accommodation units went up by 12.1 percent in the first 7 months of the year compared with the same period of 2016, reaching around 6.608 million, according to the centralized data of the National Institute of Statistics (INS).
Out of the overall number of arrivals, the Romanian tourists' arrivals within accommodations units represented 76.9 percent in the mentioned period, while foreign tourists represented 23.1 percent, similar shares with the first 7 months of 2016.
The highest share of foreign tourists was represented by European tourists (74.9 percent of the overall foreign tourists) and out of these 85.4 percent were from EU member states.
The number of nights spent by tourists in accommodation units amounted to 14.251 million, a growth by 7.2 percent compared with the same period of 2016.
Out of the overall nights spent by tourists, the nights spent by Romanian tourists in accommodations represented 79.6 percent, while the nights spent by foreign tourists represented 20.4 percent. The highest share of the foreign tourist who spent the nights in the accommodations was from Europeans (73.9 percent of the foreign tourists).
The average length of the accommodation was 2.2 days for Romanian tourists and 1.9 days for foreign tourists.
In July, the registered arrivals in the accommodation units amounted to 1.55 million, representing a 10.7 percent increase compared with July 2016.