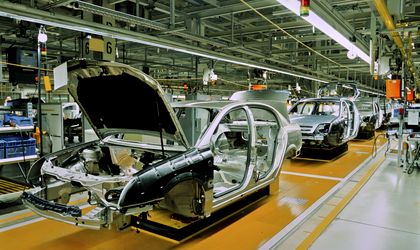 The net investments in the Romanian economy went down by 0.2 percent in the first semester of this year, to over RON 29.7 billion, according to a release of the National Institute of Statistics (INS).
"In the first semester of the year, the net investments of the national economy decreased by 0.2 percent, a drop registered in the structure elements: other expenses, by 10.1 percent and machinery (including means of transport), by 0.6 percent. The investments in new constructions works increased by 2.2 percent," says the document.
In the first semester of 2017, compared with the first semester of 2016, there was an increase in the net investments share in constructions, by 3.8 percentage points. More than a third (34.4 percent) of the net investments were in  industry, a drop by 0.7 percentage points compared with the first semester of 2016.
In the second quarter, the investments amounted to RON 16.9 billion, a growth by 1.9 percent compared with the second quarter of 2016.
"There was an increase in machinery (including transport means) by 6.9 percent. The net investments and other expenses in new construction works decreased by 2.7 percent, respectively 1.7 percent," says the source.