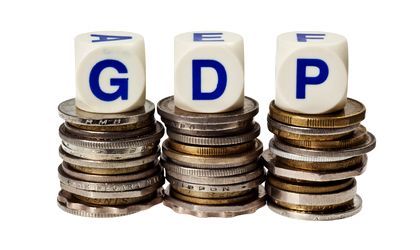 The National Institute of Statistics (INS) has revised on Friday the growth of Romania's GDP in the second quarter of this year compared with the initial data published a month ago, but maintained the growth rate of 6 percent for this period compared with the same period of the last year.
The Romanian economy grew in the second quarter of the year by 6 percent compared to the same period of the last year on gross series and by 5.9 percent on adjusted series to the seasonal influences, says the second preliminary data of INS. The growth rate is the highest registered from 2008. The Romanian economy grew by 1.5 percent in real terms compared with the previous quarter, says the data.
Th GDP's value on gross series from the second quarter was RON 178.86 billion, says the data from Friday, while the data from September 6 indicated a lower level by RON 2.5 billion, of RON 176.38 billion.
Join the discussions about Romania's economic outlook and strategy for the future at the Foreign Investors Summit 2016 – Where Romania means business – November 1-3, Bucharest.
In the first semester the economy grew by 5.2 percent on gross series and it was sustained mainly by consumption, as analysts estimated.
"From the GDP usage point of view, significant changes of the contribution to the GDP growth between the two estimations were registered in the expenses for final consumption of households from 7.3 percent to 7 percent as a result of the volume reduction," says the INS.
The consumption expenses increased in the second quarter of the year by 10.8 percent compared with 11.2 percent, as the first estimations showed.
The agriculture activity grew by 17.9 percent compared with the second quarter of 2015, the IT sector increased by 17.3 percent and the trade grew by 11.9 percent.
Georgiana Bendre