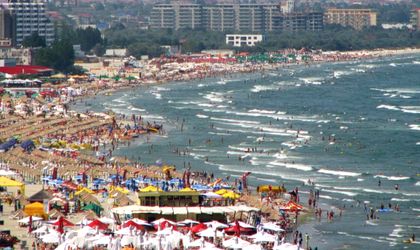 In July visits by foreign citizens to Romania increased by 11.9 percent year-on-year, to 1,2 million. Most foreign visitors are based in Europe, and half of them are EU residents.
Most foreign visitors come from Europe (92.5 percent). Out of the total foreign visitors to Romania, 52.4 percent are based in the European Union. Most visitors come from Hungary (27.7 percent), Bulgaria, (25.1 percent), Germany (9.1 percent), Poland (7.2 percent), Italy (6.0 percent), and France (3.9 percent). Departures by Romanian visitors abroad recorded at border crossings stood at 1.6 million în July 2016, up by 21.7 percent year-on-year. Vehicles were the means of transport preferred by Romanians for foreign travel (71.6 percent).
Between 1.01 – 31.07. 2016, arrivals recorded in tourism estabishments offering accomodation stood at 5.8 million, up by 11 percent year-on-year. Out of the total number of arrivals in tourist establishments, those by Romanian tourists represented 76.8 percent, while arrivals by foreign tourists represented 23.2 percent, a smiliar figure to that recorded in the same period last year.
In the first six months of the year, overnight stays in tourist establishments totalled 13,2 million, up by 8.4 percent year-on-year. Romanian tourists had an average stay of 2,3 days on average, while în the case of foreign tourists it was 2 days.
Georgeta Gheorghe