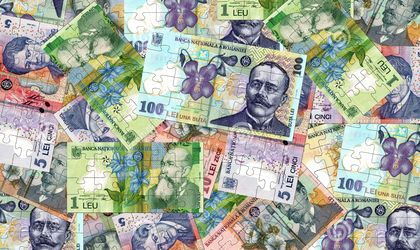 The gross average income increased by 0.5 percent in July compared with June, to RON 3,329 and the net average income climbed by RON 11 to RON 2,391, according to the National Institute of Statistics (INS).
According to the statistics, the lowest value of the net nominal average income registered in information technology services activities, including informatic services activities, respectively RON 6,009 and the lowest incomes were registered in hotels and restaurants (RON 1,418).
Compared with July 2016, in July 2017 the net nominal average income increased by 15.1 percent. The index of the real income compared with the same period of 2016 was 113.5 percent.
Compared with the evolution of the consumer prices from 2016, the index of the real income was 100.2 percent in July 2017.
In July, compared with June, the level of the net average income was higher due to the occasional bonuses, benefits in kind, aid, shares of the net profit and other funds, in most of the economic activities.
The most significant increases of the net average salary increases were registered in forestry and forest exploitation, by 16.2 percent, respectively 13.3 percent in manufacturing of coke plant products and products obtained from oil manufacturing, between 4 and 9 percent in storage and auxiliary activities for transport and other extractive activities, metals extraction, agriculture, hunting and annex services, between 2.5 percent and 3.5 percent in air transport, metallic constructions industry and metal products, information technology services activity, water transports, insurances and re-insurances activities.
The decreases in net average salary compared with the previous month was registered in many activities from economy sector, due to the production non-accomplishments or lower revenues, personnel hiring with lower incomes and the occasional bonuses.
The most significant decreases of the net average income was registered by 14.5 percent in crude oil and natural gases extraction, 12.1 percent in editing activities, between 6 and 7 percent in typing and retaping, beverages manufacturing, chemical products and substances manufacturing and between 3.5 and 6 percent in services affiliated to extraction, the computers manufacturing and electric products.