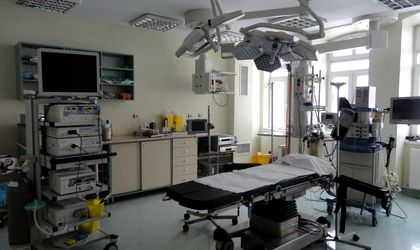 In 2015, there were 59,000 medical units functioning and the average duration of hospitalization was 7.5 days/ patient, while the 554 functioning hospitals from the last year treated 4.2 million patients, according to National Institute of Statistics (INS).
The sanitary system (public and private) developed its activity in 2015 in over 59,000 medical units (48,000 sanitary units in urban area and 11,000 units in rural area).
On average, a doctor had 354 citizens allocated, while a dentist had 1,277 citizens. On the main unit categories, the sanitary network had 554 hospitals in 2015, 760 diagnosis and treatment centers, 458 specialized ambulatories and ambulatories integrated to hospitals, a network of 6,073 medical laboratories and dental technique laboratories and over 40,000 medical offices, says INS.
The most general practitioner offices were in urban area (6,815 offices compared with 4,582 offices from the rural area). In the rural area, a general practitioner office had 1.3 times more allocated patients compared with an office from the urban area.
Georgiana Bendre