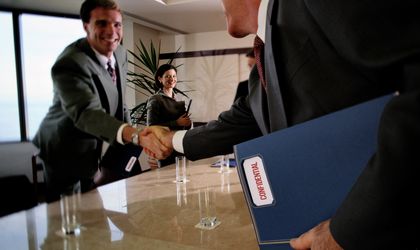 Central European private equity fund Innova Capital acquired a majority in the EnergoBit Group, a Romanian supplier of services and equipment for electrical networks to the power sector, for an undisclosed sum. The EBRD also bought a minority stake in the company.
The deal comprises of share investments and capital increases and should be closed late in the first quarter of 2013. Innova Capital is set to become a controlling shareholder in EnergoBit, with an initial stake of 52.8 percent. The transaction didn't include the energy supply and renewable arms of EnergoBit.
"Romania has significant investment needs in the energy sector driven by the requirements for modernization of transmission and distribution networks and growing renewable power generation, " said  Andrzej Bartos, managing partner of Innova Capital.
As energy is one of the core sectors in Innova's investment  strategy, we look forward to supporting the existing management of  EnergoBit Group in further development of its business in  partnership with the founders and EBRD."
The EnergoBit Group was founded in 1990 by Stefan Gadola, Ioan Socea  and Péter Pál, all entrepreneurs based in Cluj. The group estimates a ten percent increase in turnover to EUR 160 million this year.
"We will continue to develop our products and services, especially in terms of servicing the power distribution grid, producing and supplying electrical equipment and providing ESCO services," said Florin Pop, CEO of EnergoBit Group.
Innova Capital has an investment portfolio close to EUR 500 million.  It invested in 40 companies across ten countries in the region.
The fund made its first acquisition in Romania five years ago, when it bought a 92 percent stake in La Fantana group from the private equity fund Oresa Ventures and businessman Cristian Amza, in a deal worth EUR 35 million. Amza, who founded the still water bottler La Fantana, serves as CEO of the firm.
In 2011, Innova Capital fully acquired the card processing firm Provus Services Provider and its subsidiary Romcard.
EnergoBit was advised by the professional services firm PwC Romania and its corresponding law firm D&B David si Baias. Innova Capital got law firm Clifford Chance Badea, strategy consultancy Roland Berger and the professional services firm Ernst&Young.
Ovidiu Posirca