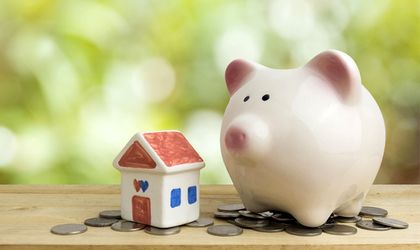 More than a third of Europeans who do not currently have a home do not even expect to own a property given the rising costs of rent, a weighted income increase, and high house costs, according to the seventh annual ING International Survey on house prices and mortgage loans – Are house prices too high?
Most of those who do not own a home but are not expecting to buy one are in Germany (45 percent), Italy (44 percent) and the UK (41 percent). ING's study shows that only 9 percent of Europeans who do not own a house currently expect to buy their first home before they reach 30 years of age.
Of those not currently thinking of buying a property, 56 percent say they do not expect to have enough income. Approximately 19 percent expect prices to remain high, while the other 16 percent cannot rely on job security. But the study also shows that 60 percent of those who own a property bought it before they were 30 years old.
Expensive and unfair
Many European citizens clearly feel that house prices are too high in their area. 57 percent categorize it as expensive, while 25 percent have a hard time paying off their loan or their monthly rent. Tenants are even more likely to say that the real estate market in their country is expensive or overvalued.
As many tenants feel overwhelmed by the high prices, 61 percent say the local property market is on the wrong course.
Should parents intervene?
Low interest rates over the last decade have led to an increase in real estate prices and have made the acquisition of the first home more difficult. According to the ING study, 72 percent of Europeans agree that it is increasingly difficult to buy the first property, compared to a majority of 65 percent who found it more difficult in 2015.
One solution could come from Home Financing, as parents can offer financial support. 44 percent of Europeans believe that parents should provide their children with financial support when they are buying a home. 62 percent of Europeans would see this aid as a good investment.
The study also shows openmindedness towards living in an extended family. 13 percent of Europeans share their homes with parents and grandparents, with the highest percentage being in Romania (22 percent) and Poland (19 percent).
A little over one third of respondents said they would consider this option in the future, with Spaniards being the most open to it (47 percent).
"Real estate in Europe is changing. Affordable homes are becoming increasingly rare, especially in crowded urban areas, where high demand leads to higher rental and construction prices. The ING study shows that these are the greatest challenges for the younger generation and those who want to buy the first property. Many young Europeans feel excluded from the real estate market, being frustrated by their chances of buying a house in the next 5 years. For the citizens of some countries it is even more worrying: for 45 percent of young people under 45 in Belgium, Luxembourg, the Netherlands, Romania and Spain, half of the income goes on rent or house rate. The percentage explains why they are so pessimistic about the future, and I think the real estate market in their country is on the wrong course, " said Maria Ferreira, senior economist at ING.