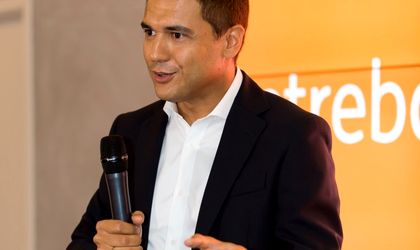 ING launched the first exclusive digital personal loan. The credit, which can be accessed via ING's Home'Bank platform and is obtained in 15 minutes, is an online version of the service currently offered in the bank's offices.  
The loan, which offers the same conditions and costs as that offered at the bank's offices, will be available to ING Romania clients within the next two weeks. Clients can loan up to RON 90,000.
ING first rolled out this type of service on European markets such as Spain, Italy, Poland, Germany and more, Daniel Llano Manibardo, Head of Retail ING Romania, told Business Review. The technology used to enable to service was developed in Bucharest, he explained.
The digital loan is enabled by a work protocol developed with the National Agency of Fiscal Administration (ANAF) and the use of the digital signature, which is legally binding, just as the traditional one. The process of obtaining the credit also involves the issuing of a digital certificate from InfoCERT SPA Italy, the largest certification entity in Europe, which collaborates together with the European Commission and provides digital solutions.
"I am glad that at ING Romania we found a solution to offer personal loans instantly and digitally, and from now on our clients can experience how it is to obtain this credit in an online environment from start to end," said Manibardo.
In order to be eligible, clients must be at least 18 years old, and be able to prove they have a work experience of at least one year, as well as prove they have a stable income of at least RON 1,000.
According to ING data, 95.5 percent of ING clients choose to interact with the bank via digital channels, and only 2 percent prefer to visit its units.