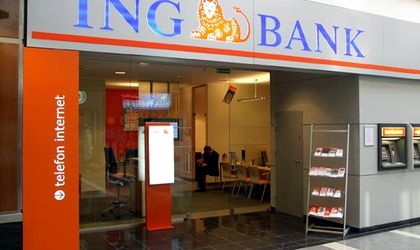 ING has revised its inflation forecasts for Romania from 0.0pct/+2.7pct to -0.8pct/+2.1pct. The factors the analysts took into account are ING's downward revision of the oil forecast for end-2017 from US$65/bbl to US$45/bbl, the regulated price cuts for electricity and gas to be implemented in July and softer food prices.
Bloomberg's oil prices forecast of USD 49/bbl for end-2016 and 59.5/bbl for end-2017 had a modest impact of +0.1-0.3ppt on the forecast, alongside a sizable rise in energy prices in 1H17, the implementation of the planned 1pp VAT cut to 19 percent in January 17 and the elimination of the special excise duty tax for fuel.
Based on the proposed 10 percent increase of public sector wages to be implemented next year, the budget gap is estimated at 3.7 percent of GDP. According to experts, the introduction of populist decisions ahead of the November 2016 general elections could trigger some risks. Namely, the end-2017 inflation could suffer an impact to the tune of approximately 1.3 percent following a proposed VAT cut from 20 to 9 percent for utilities (with 13 percent weighing on the consumer) and a budgetary impact of 0.2 percent of GDP per annum. A good agricultural year, which could keep prices in check, could be another disinflationary factor, experts say.
On the other hand, the proposed introduction of a bill regulating the share of Romanian foods on supermarket shelves to a minimum of 51 percent will have a material inflationary impact. If the fiscal measures scheduled to be implemented in January 2017 were to be delayed, that could save 0.8 percent of GDP, adding 0.8 to end-2017 inflation call.
ING's new inflation forecast implies real positive interest rates that are lower-than-historical and below the neutral level of 1.5-2.0 percent of the National Bank of Romania (BNR).
The loose fiscal policy is expected to create strong private demand, while accommodative monetary conditions could put upside pressure on underlying inflation. The experts expect that the first rate hike will be introduced by end-2Q17, with policy normalization expected in February 2017, one month later than expected previously. The ING experts also warn about material risks connected to the possible delaying of the normalization process until after mid-2017.
Georgeta Gheorghe