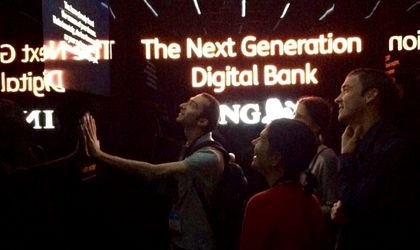 The ING Software Development Center in Romania, which handles the devleopment of banking solutions that are scalable at global level, will double its number of IT experts in the next two years to over 500.
At present, the hub is working with 11 subsidiaries within the group, developing apps for core banking, software ATM, financial markets, data management. Alongside the increase in the number of employees, the center will also grow its capabilities in terms of development of new services.
"The projects we are developing have an international impact, at the level of the ING group, so we are lookign to hire the best IT experts that can impelement these demanding projects, in an industry which is reinventing itself at this moment," said Marian Ion, CEO of the center.
At present, over 250 IT experts hired by ING locally are working on a common software for ATM platform, which will be implemented in 10,000 ATMs of ING at European level. The hub, which was launched last year, also handles the development and administration of core banking solutions for 5 subsidiaries in Europe.
At international level, ING is planning to invest EUR 800 million in the 2016-2021 period for the development of a single digital banking platform. In the same time, the group plans to cut 7,000 jobs in this shift to digital operations.
Ovidiu Posirca