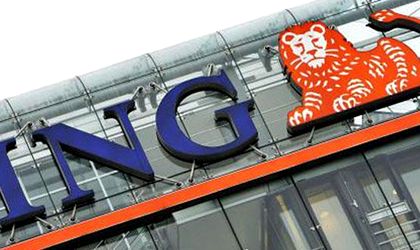 Starting January 21, the level of the minimum down payment asked by ING for mortgage loans will be reduced to 15 percent compared with 25 percent at present.
The interest on the mortgage loan for a down payment of 15 percent will remain 4.3 percent.
For a down payment higher or equal to 25 percent of the apartment acquisition price, the interest will be reduced by 0.45 percentage points, reaching 3.85 percent. The lender eased the lending requirements after analysing the impact of the controversial debt discharge law, which has been enforced last May.
The number of requests for the debt discharge law from ING clients was quite reduced. According to ING, the clients with real problems regarding the payment of the rates received individual solutions to restructure their debts.
The bank is also expecting the constitutional judges to make fresh rulings regarding this law.
"We took a period of six months to reevaluate the level of the requested down payment for the mortgage loans, sufficient to observe the evolution, but also the features of the requests of the received debt discharges," said Stefan Radu, director of Development Retail Products.
In the case of the loans of real estate investments and the consumption loans backed by mortgage, the conditions are unchanged, the financing amount can't exceed 65 percent of the evaluated value of the apartment.
For all the loans guaranteed by mortgage, except the consumption loans, the maximum pay back period cannot exceed 30 years.
Georgiana Bendre