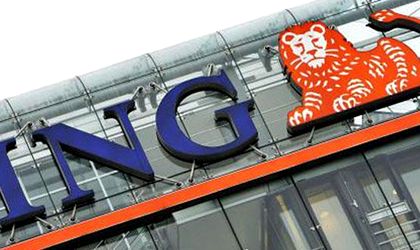 ING Asigurari de Viata underwrote insurance premiums worth RON 146.25 million in the first quarter of the year, up 7.3 percent from the same period a year earlier, the company said Friday.
"Better market context and our strategy of permanently investing in the quality of client relationships translated into increasing our volume of underwritings by 7 percent on year. This result also reflects the positive evolution of Una and Next, insurance products launched by ING in the second half of 2013. Their combined underwriting represent 5 percent of the total for Q1 2014", according to Marius Popescu, general manager for ING Asigurari.
In the voluntary pension fund segment, net assets for the two funds under ING Asigurari de Viata administration have surpassed RON 400 million, while funds for mandatory pensions recorded total assets of RON 5.5 billion for the insurer.
"Regarding voluntary pensions, I would note the increase in average contributions for new clients but also a 35 percent increase in net assets for the two funds administrated by ING", Popescu notes.
Brute profit for the division is RON 10.14 million, after the first three months of 2014, compared to RON 1.81 million in 2013's Q1.