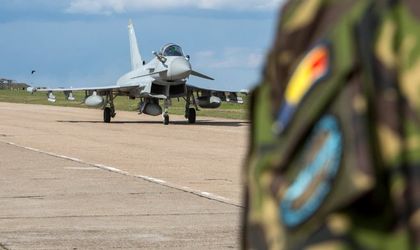 Ten infrastructure projects financed by the USA with USD 4.6 million, through the European Reassurance Initiative (ERI), will be opened this Monday at Kogalniceanu air base.
"The new constructions include the airplanes maintenance facilities, equipment storage, auto parks, auto cleaning stations or class rooms," said the Romanian Ministry of Defense.
A distinct element of Romanian-American strategic partnership is constituted by the Atlantic Operation Resolve, supported by ERI.  Under ERI, the American soldiers in Europe expanded their presence in the region, leading to the enhancement of bilateral and multilateral exercises and the improvement of the military infrastructure.
The USA has invested almost USD 50 million in the base to date and has plans to invest a similar figure in the following years for infrastructure works, according to News.ro.