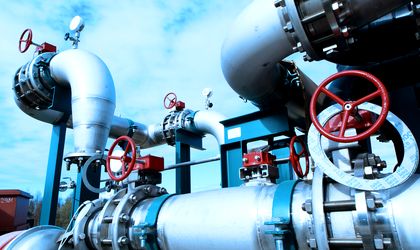 The industry slightly came back in February, supported by the increase in the internal demand increase and the exports increase, but the beginning of the year stays weak, according to the monthly industrial barometer made by IRSOP and Communication at National University of Political and Administrative Studies (SNSPA).
An index based on the net report shows an expansion if it exceeds 50 points and a contraction if it dropped below 50.
The production volume climbed to 55 points, compared with 44 in December and 46 in January when the industry was in contraction.
"if we   the volatility calculating an average between January and February, we observe that the activity doesn't exceed 50.5 points, which means that in the first two months of 2018 the industry was in growth. The stocks increased from 43 to 47 and are still in contraction phase, below 50 points," says the barometer.
The new orders climbed a little, from 45 to 54, but the average rate shows that in the first nine months the demand remained contracted.
"The orders for export increased clearly from 53 in January to 59 in February. The exports  boost represents a strong force  and shows how depended is the revitalization of the entire industry by the exports made only by a part of the industrial firms. The imports of raw materials climbed more slowly, from 56 to 59 and reaches the maximum of 61 points in the last 8 months," says the release.
The number of employees remained to 50 points, showing that the employments and lay offs are in equilibrium, meaning that firms don't hire employees more than the number of those who are laid off. At the same time, the production costs reaches 72 points, but in decrease compared with 74 in January.
"The decrease might be related to a more reduced energy consumption due to the higher temperature intervals. The prices charged by firms show a slight decrease from 64 in January to 62 in February, after close to three months of consecutive growth. If the drop continues, it might show deflation tendencies," concludes the barometer.