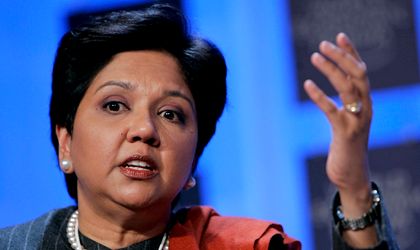 Indra Nooyi, one of the most prominent female business leaders in the world, will step down as the CEO of PepsiCo, after 12 years at the helm. Overall, she spent 24 years working at the company.
Since Nooyi took the job in 2006, PepsiCo's shares have risen by 78 percent.She will be succeeded by president Ramon Laguarta.
Nooyi said on Twitter she had "mixed emotions" about leaving the role and said she "never imagined" she'd have the opportunity to lead a company like PepsiCo.
Laguarta will take over on 3 October after being voted unanimously by the board of directors. He will also join the company's board. During his 22 years at PepsiCo, Laguarta oversaw global operations, corporate strategy, public policy and government affairs.
Nooyi will continue as chairman of the board until early 2019.