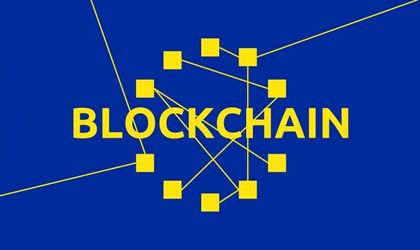 The European Commission, the executive arm of the EU, has a financing budget of EUR 340 million for the development of blockchain technology in the next two years, according to the Initiative for Competitiveness (INACO).
However, the association underlines the fact that Romania doesn't have any government initiative to develop this technology based on EU money.
"In Romania, less than 0.8 percent of blockchain projects at European level are carried out, through the 65 projects under development, while at European level there are over 8,200 active projects," said INACO. The US had over 9,500 blockchain projects, according to the Atomico – State of European Tech report published in 2017.
Up to now, the EU has allocated EUR 83 million for the financing of blockchain projects. INACO points out that blockchain is the most disruptive technology used to secure payments in a decentralized manner. The underlining technology behind the popular cryptocurrency Bitcoin is gaining traction among industries across the globe.
IBM is already developing a payment system based on blockchain, while Microsoft is marketing the "Blockchain as a Service" on its Azure cloud platform.
In 2016 alone, over 2,000 start-ups focused on blockchain have been founded, most of them being located in cities such as Singapore, Dubai and London.