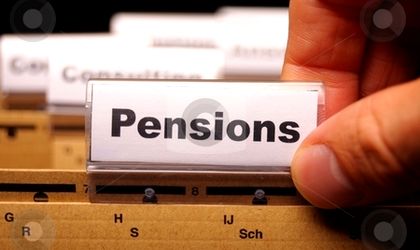 The average value of a pensions account belonging to the 3.19 million Romanians who contributed every month to the compulsory private pensions (the II pensions pillar) between May 2008 – December 2015, stood at RON 5,917 (approximately EUR 1,323), which represents a yearly increase of 23.42 percent, the Financial Supervisory Authority (ASF) announced on Monday.
At the end of the first quarter of 2016, in the private pensions system there were registered 6.64 million participants, which means there was a 4.17 percent increase and the value of total assets administered in the entire private pensions system stood, on 31 March 2016, at RON 27.37 billion (EUR 6.12 billion), up by 26.18 percent, year-on-year.
In 2015 the share of private pensions to the GDP stood at 3.64 percent on 31 March 2016 compared to 3.08 percent year-on-year.
The total value of net assets recorded on 31 March 2016 by private pension funds was 26.06 billion lei (5.83 billion euros). The annual rate of growth recorded was 26.60 percent.
At the end of the first quarter of 2016 there were registered in the privately managed pension system 6.64 million participants, 4.17 percent more than in the first quarter of 2015.
In March the average contribution stood at RON 117.44, up by 16.05 percent compared to March 2015.
Georgeta Gheorghe