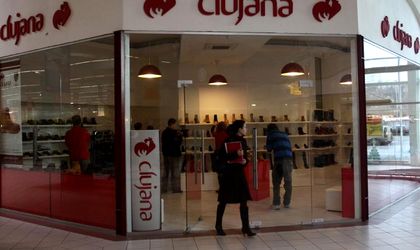 In insolvency, Clujana, brand administrated by Casa de Insolventa Transilvania (CITR), opened this week the first online store and the second leather footwear showroom in Cluj-Napoca.
Entered in insolvency earlier this year, Clujana already has two showrooms in Cluj-Napoca and collaborates for selling its products with partners from several counties in the country, including: Sibiu, Mures, Iasi and Cluj and exports the products to several stores in Germany and Italy.
By this decision, Clujana and CITR estimate a 20 percent increase in sales of portfolio products.
"Clujana means primarily history and tradition, both in terms of its longevity and the quality of the products it produces. One of our goals is to create the right environment to adapt the brand to the market and to conquer a segment of unexplored customers so far, young people aged 25-40. The restructuring of Clujana implies a mix of tradition and modernity, essential for saving this important brand, "said Mariana Boiciuc, CITR Cluj Partner.
With a history of more than 100 years, the Clujana story begins in 1911, with the establishment of the tannery and leather factory, which quickly became the largest footwear factory in Eastern Europe for many years.