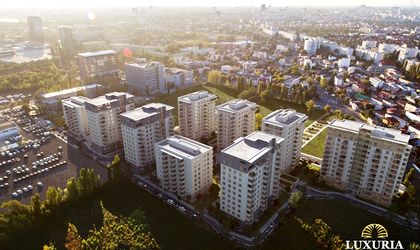 The sales of Impact Developer & Contractor, controled by businessman Gheorghe Iaciu in a proportion 49.48 percent, decreased 40 percent in the first half of the year and net profit almost completely dissolved, according to the last report of the company.
Instead, the average value of an apartment sold in the first half of this year was about RON 459,000, while in the first 6 months of 2017 the average price was about RON 378,000 but the number of sales dropped with almost a half, only 90 homes in the first semester, compared to 175 in the same period of last year.
Revenues from residential property sales dropped 39.67 percent to RON 41.89 million from RON 69.44 million last year. At the same time, operating expenses went down by 32.83 percent, to RON 39.49 million, from RON 58.79 million.
Thus, the operating result decreased by 54.48 percent, to RON 6.34 million, from RON 13.93 million last year. The net profit reached only RON 58,000, compared to RON 12.6 million, representing the net gain of the first six months of last year.
The total assets of Impact were valued at RON 631.42 million on June 30 and total debts reached approximately RON 119.16 million, almost same value from last year. The company develops Greenfield project together with Luxuria Residence.