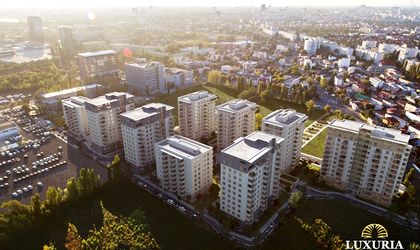 Impact has Luxuria Domenii Residence, a residential project comprising 630 apartments that is currently awaiting its BREEAM certification. 
The residential complex, developed on an 22,500 square meter land purchased by Impact for EUR 12.5 million, is located in the north of Bucharest, between Bulevardul Expozitiei and Aviator Popisteanu.
"Luxuria Domenii Residence is the first residential complex in Bucharest that is on its way to receive the BREEAM certificate. This means it was designed from the beginning to fit the class A and the green buildings category. Inside the complex we will develop a private natural park, stretching over 2,500 square meters, which will include 10 theme gardens. This park, together with all green areas developed, for relaxation, fountains and playgrounds will occupy over 40 percent of the surface of the ensemble," Bartosz Puzdrowski, CEO Impact Developer & Contractor said.
The works for the first phase of the ensemble will start in January 2018 and the first four buildings will be completed in July 2019. The complex will be completed in 2020.The total investments stands at EUR 68 million.
When completed, the ensemble will comprise 9 blocks of flats with 630 studio, one, two and three bedroom apartments and duplexes with two or three bedrooms. The
complex will also provide residents with over 700 parking spots.