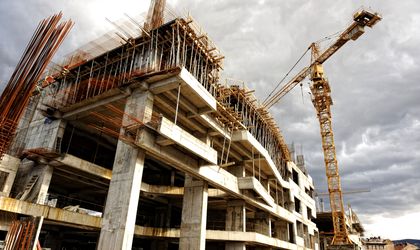 The fourth edition of the Imobiliarium real estate fair, which starts today in Bucharest comes with an offer of approximately 22,600 dwellings covering more than 1.8 million square meters, presented by 62 developers.
"We are not surprised, but are pleased that our forecasts have come to the forefront, and the fact that we constantly count on quality has also been reflected in numerical growth. Of course, the effervescence of the real estate market is also reflected in the evolution of the fair, and our forecasts in this direction remain in the same positive note, "said Adrian Stanescu, project manager Imobiliarium.
The evolution of the real estate market during this period has influenced the development of the fair every year. Significant changes occurred in the required and offered prices as well as in the preference of purchase. Thus, the average/buyer's budget increased by over EUR 5,000 in this temporary period, reaching up to EUR 86,700 this year, along with the average price per square meter, which increased by up to 15 percent compared to 2016, up to EUR 1.150/sqm.
The customers are increasingly focusing on buying a home, which dethroned the top three-room apartments, while the first edition houses were not even in the top three purchase preferences.
The first place is the 2-room apartment. On percentage, 25 percent of customers are interested in homes, compared to 10 percent in May 2017. 50 percent still prefer housing under construction, but the proportions between buying a dwelling already completed and another in the plan have changed. Thus, 35 percent now buy dwellings in the plan phase and 15 percent only completed.