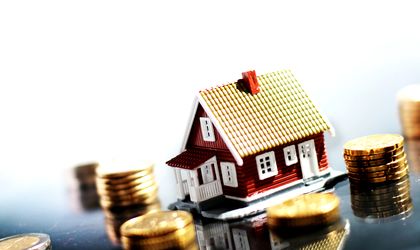 The number of real estate searches of Romanian users established in the UK registered in June and July 2016 an increase of 63 percent compared with the similar interval of 2015, this being the biggest increase that took place during the mentioned period regarding the foreign interest for the local real estate market, according to Imobiliare.ro, a local real estate online platform.

In comparison, the searches from outside Romania increased overall with 25 percent during this period, according to Imobiliare.ro. On the second place the biggest growths are in Germany (33 percent), than France (26 percent) and Spain (20 percent), respectively Italy (16 percent). Romanians from Italy are still leaders concerning the searches volumes.
"From the searches volume point of view, UK is on the second place in a rank made for the first six months of this year; in the last 30 days, it maintained the second position, but at a very low difference from the general searches volume from Italy, although the number of Romanians living in Italy is net superior. At the city level however, London generated the most searches in the first half of 2016, almost as Rome and Milan together. On the following places in ranking is Germany where the Munchen inhabitants are the most active; Spain, where Madrid is the top city and France, " says Daniel Crainic, marketing director at Imobiliare.ro.
According to Imobiliare.ro data, the most searches outside Romania (approximately 26.4 percent out of the total) were towards Bucharest and Ilfov, followed by the counties affiliated to the big cities: Constanta (8.75 percent), Brasov ( 8.2 percent), Timis (7.6 percent), Cluj (7.2 percent) and Iasi (5.2 percent). The British visitors were focused on the same counties, the importance order being slightly different: Bucharest- Ilfov (25 percent), Constanta (8.7 percent), Iasi (7.9 percent), Brasov (7.8 percent), Cluj ( 6.5 percent) and Timis (4.7 percent).
Most visitors from the UK (around 63 percent) are interested in apartments, 30 percent in mansions, 5.5 percent commercial spaces and 1.5 percent lands. Regarding the price, 95.4 percent out of the apartments searchers would like an estate up to EUR 60,000, while 3.6 percent could pay between EUR 60,000 and 80,000 and only one percent could afford a house of over EUR 80,000.
Georgiana Bendre