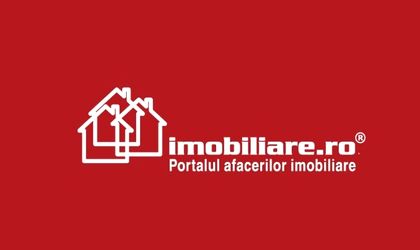 Throughout the year 2017, the price demands of residential real estate sellers in Romania, for both apartments and houses, maintained a growth trend. According to the trimestral market report published by Analize Imobiliare, a platform launched and supported by Imobiliare.ro, residential properties are, overall, 9.1 percent more expensive compared to the previous year.
The figure marks a slowing down of the increase in prices on the local residential market when compared to 2016, when the growth was estimated at 12.4 percent.
While they regained a significant part of the decline registered in the period of economic recession, Romanian homes are, on average, 31.5 percent cheaper than they were ten years ago (T4 2007).
Big price hikes in smaller cities
The last quarter of 2017 reflects the general growth tendency, although at a slower rate than at the beginning of the year. The asking price index for residential properties had a 1.9 percent increase in T4.
Behind these numbers, there is a quite an uneven evolution in Bucharest compared to the rest of the country, which is also seen when looking at different market sectors. More specifically, apartment prices in Bucharest increased slightly, by only 0.6 percent, while the rest of the country saw a hike of 3.3 percent.
An interesting finding is that the price of houses (and villas) decreased by 2.2 percent in Bucharest, while they grew by 8.5 percent elsewhere.
For apartments, the most significant price mark-ups in T4 2017 were exclusively in smaller cities, where prices are lower to begin with: in first place is Zalau, with a 7 percent growth, followed by Sfantu Gheorghe (6.7 percent), Targu Jiu (6.5 percent), Sibiu (6.2 percent), Ramnicu Valcea (6.1 percent) and Buzau (5 percent).
On the other hand, this type of residences decreased in price in three county capitals – Suceava (-3.5 percent), Miercurea-Ciuc (-1.8 percent) and Giurgiu (-0.3 percent). Small increases, of under 1 percent, were seen in Bacau, Alexandria and Timisoara.
Record annual growth in Cluj-Napoca
Cluj saw a record growth from T4 2016, of 18.9 percent – this can be justified by the high demand for housing from local market investors and, implicitly, the numerous cash acquisitions they make.
At the other end of the spectrum, with the smallest annual growth in apartment prices, of 7.7 percent, is Bucharest. The stronger caution of Bucharest sellers can be explained by the fact that the biggest city in the country has been, in the past, strongly affected by both price hikes in economic boom periods, as well as price drops during recession.
In the other important regional centres, asking prices were 8.6 percent higher than they were in the last quarter of 2016 in Iasi, 9.4 percent higher in Timisoara and Brasov, and 11.3 percent higher in Constanta.
Currently, the most expensive housing is found in Cluj-Napoca (EUR 1,460/sqm), Bucharest (EUR 1,250/sqm), Timisoara (EUR 1,120/sqm), Constanta (EUR 1,070/sqm) and Brasov (EUR 1,000/sqm).
The cheapest housing continues to be found, similarly to the last quarter, in Resita and Giurgiu (EUR 460/sqm), Drobeta Turnu-Severin (EUR 530/sqm), Alexandria (EUR 540/sqm), Targoviste (EUR 570/sqm and Calarasi (EUR 580/sqm).