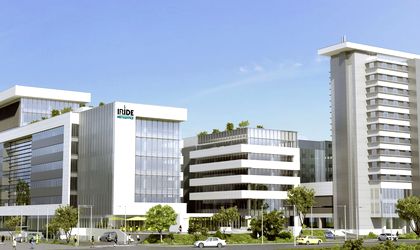 Immofinanz decided to sell the a package of the approximately 26% investment in CA Immo to Starlight 10 EUR, part of Starwood Capital Group. The selling price of 25,690,163 bearer shares and four registered shares in CA Immo for all shares covered by the package transaction totals EUR 757.9 million, corresponding to an average of EUR 29.5 per share.
The unaffected share price prior to the announcement of the possible sale of the CA Immo investment by Immofinanz in February 2018 equalled EUR 23.9. The transaction is subject to the release by the cartel authorities and the approval of the Management Board of CA Immo for the transfer of the registered shares. The closing is expected to take place in Q3 2018.
Immofinanz purchased the CA Immo investment in April 2016 (signing of the sale agreement) for approximately EUR 604 million. Immofinanz realised a profit of approximately EUR 184 million on the sale of the CA Immo shares (including dividends and after the deduction of ancillary costs).
That represents a return on investment of roughly 30 percent. The CA Immo shares were carried on Immofinanz's balance sheet at EUR 694.7 million as of 31 March 2018.
Immofinanz has on the Romanian market 18 functional properties, valued at EUR 626.8 million, representing 18.7% of the company's international asset portfolio. CA Immo Romanian portofolio includes 6 office buildings of around 150,000 sqm and recently the company took over Campus 6.1,the first building of Campus 6 project developed in Bucharest by Swedish developer Skanska for EUR 53 million.