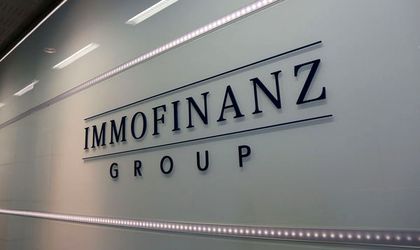 Austrian real estate company Immofinanz has seen its rental income increase by 2.9 percent in the first half of the abbreviated 2016 financial year, totaling EUR 22.9 million, according to company data. This represents a 14.9 percent share of the group's total rental income, according to company data.
The properties that Immofinanz owns in Romania represent 16.3 percent of the company's total portfolio. They comprise a total of 76 properties out of which 20 are standing investments, 2 developments, 9 real estate inventories (apartments that are intended for sale after completion) and 45 pipeline projects with a carrying amount of EUR 853.2 million (EUR 633.3 million standing, EUR 44.8 million developments, EUR 1.7 million real estate inventories, EUR 173.5 million pipeline). The expected fair value after completion of the current group's development projects in Romania amounts to EUR 105.4 million, according to company data.
Overall, Immofinanz generated results of operations totaling EUR 87.6 million in the first two quarters of the abbreviated 2016 financial year which was up by 28.2 percent y-o-y.
"This growth was supported, above all, by an improvement in the results of asset management (plus 5.1 percent to EUR 107.3 million) following a substantial decline in the write-off of receivables in Russia and lower vacancy-related and operating costs charged to building owners as well as a reduction in other operating expenses (from EUR -53.5 million to EUR -26.1 million)," according to a company press release.
Simona Bazavan