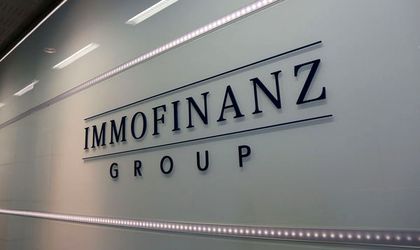 Austrian real estate investor Immofinanz's rental income in Romania totalled EUR 23.6 million, which represents 19.8 percent of total rental income at group level, in the first half of the 2018 financial year.
The company's properties in Romania have a value of EUR 807.7 million and represent 19 percent of the company's total portfolio, which includes completed investments amounting to EUR 625.2 million, represented by 9 office buildings (13.8 percent of the entire office portfolio) and 6 retail properties (22.4 percent of the entire retail portfolio).
Globally, the Austrian investor more than tripled the results of operations to EUR 114.8 million in the first half of 2018. Rental income rose by 3.5 percent to EUR 119 million and the results of asset management increased by 19.8 percent to EUR 94.8 million, supported by the increase in rental income and a sizeable reduction in property expenses.
The results of property sales rose to EUR 20.6 million, while the results of property development turned positive at EUR 24.2 million following a loss in the first half of the previous year.
"Immofinanz can report on a successful first half of 2018. The measures we have implemented to date are taking effect – our operating business is growing stronger and the expected improvement in our key performance indicators is now visible. With EUR 114.8 million in the first six months, we have now generated higher results of operations than in the entire 2017 financial year," said Oliver Schumy, CEO of Immofinanz.
Net profit for the first half of 2018 equalled EUR 86.2 million and represents earnings per share (basic) of EUR 0.79.