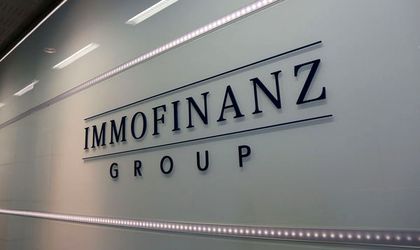 Immofinanz, one of the key real estate developers in Romania, registered incomes of EUR 45.1 million in the fiscal year 2014/2015, accounting 15 percent from the project portfolio to be generated on the local market, according to a report of the company.
Out of the 76 properties (19 finished investments, 2 projects in development, 9 additional real estate projects- apartments for sale and 46 analyzed projects) valued at EUR 852.5 million (EUR 640 million- finished investments, EUR 31.2 million projects in development, EUR 4.7 million additional projects and EUR 176.6 million- analyzed projects).
Therefore, the real value estimated after the finalization of the current projects in development of Immofinanz is EUR 106.6 million.
At the end of the financial year 2015/2016, the income from rents in Romania was stable, reaching EUR 45.1 million, which represents 14.3 percent out of the total incomes from rents at group level, according to wall-street.ro.
Immofinanz registered a net loss of EUR 390.4 million in the financial year 2015/2016 and in the financial year 2014/2015  a loss of 376.6 million. The decrease from year to year was mainly caused by the negative effects of the adjusted evolution according to the exchange rate of the portfolio from Russia, as well as by the income from rent decrease to EUR 314.5 million, caused by the temporary reduction of the rents level in Moscow and the sales plan of the owners.
The incomes were also influenced by the two negative effects: the supplementary costs for Gerling Quartier, which had a negative impact of EUR 48 million on the results from the properties development and the closed agreements in the legal procedures with investors generated costs of EUR 29.4 million. The operational results  amounted EUR 118.2 million.
Immofinanz and CA Immo, the two big European investors announced their plan of merger, a decision that might create one of the strongest real estate company in Central and Eastern Europe. The merger will be finalized during 2017.
Georgiana Bendre