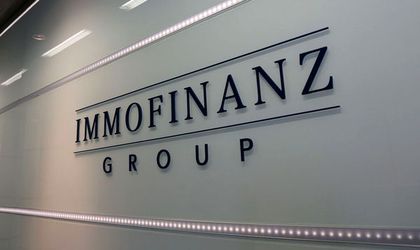 The Austrian developer and investor Immofinanz reported in the first three quarters, a results of operations more than doubled year-on-year to EUR 149.7 million, compared with EUR  66.2 million in the same period of 2017.
Rental income rose by 0.9 percent to EUR 175.7 million in the first three quarters of 2018 (Q1-3 2017: EUR 174.1 million). In Romania the company the rental earnings recorded were EUR 35.4 million.
"We can now see the results of Immofinanz's repositioning as one of the leading commercial real estate companies in Central and Eastern Europe with a focus on the office and retail asset classes – and the expected improvement is clearly visible in our key performance indicators for the 2018 financial year. The Group has a very solid foundation for further growth and is successfully positioned to utilise the opportunities resulting from changes in the market environment, "commented Oliver Schumy, CEO of Immofinanz, on these developments.
The company's net profit improved significantly to EUR 135 million, after loosing EUR -59.1 million in the same interval in 2017.
Immofinanz properties in Romania have a value of EUR 797 million and represent 18.6 percent of the total portfolio of the company. Investment portfolio of EUR 619.5 million is represented by 9 office buildings (13.8 percent of the entire portfolio of offices) and 6 retail properties (22 percent of the entire retail portfolio).
In the first three quarters of the financial year 2018, rental income in Romania totals EUR 35.4 million, which represents 20.2 percent of total rental income at group level.
The investor took over almost 30 percent of S Immo for EUR 390 million and sold the participation in CA Immo for EUR 757.9 million this year.