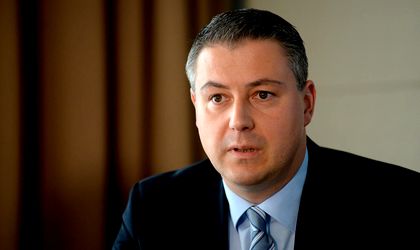 IMMOFINANZ group's properties in Romania represented 20.1 percent of overall company's portfolio at the end of Q3 and include properties worth EUR 840.2 million.
The closed investments portfolio worth EUR 625.7 million comprised 10 office buildings (14.3 percent of the overall offices portfolio and 6 retail properties (23.4 percent of the overall retail portfolio). The occupancy rate remained stable at the high level of 95.5 percent.
During the first quarters of the financial year 2017, the revenues from rentals in Romania reached EUR 37 million, representing 21.2 percent of the revenues from the overall rentals at the group level.
IMMOFINANZ group posted a significant increase in net profit from continuing operations (excluding Russia) for the first three quarters of 2017, to EUR 116.3 million. Rental income remained stable at EUR 174.1 million despite the ongoing sale of non-strategic properties. Adjusted for new acquisitions, completions and sales (like-for-like), rental income rose significantly, by 3.9 percent to EUR 138.4 million. The results from asset management grew 11.3 percent to EUR 122.6 million; financial results moved strongly into positive territory at EUR 88.6 million.This was primarily a result of positive valuation effects from the CA Immo and BUWOG shareholdings, and lower financing costs. Overall, net profit (incl. Russia) improved to EUR -59.1 million.
"We have made good progress in our operating business in the last three quarters and significantly strengthened our balance sheet. Our real estate portfolio now stands at around EUR 4.2 billion; a further amount of approximately EUR 660 million is attributable to our CA Immo shareholding. In addition, our cash and cash equivalents rose to around EUR 580 million up to the end of November due to disbursements from refinancing. At the same time, we have significantly lowered the interest burden and reduced debt levels. This enables us to target an investment grade rating as the next step", said Oliver Schumy, CEO of IMMOFINANZ, about the developments.
Earnings before tax (EBT) improved significantly to EUR 154.0 million and income tax equalled EUR -37.7 million for the reporting period.
IMMOFINANZ is a commercial real estate group whose activities are focused on the retail and office segments of seven core markets in Europe: Austria, Germany, Czech Republic, Slovakia, Hungary, Romania and Poland.