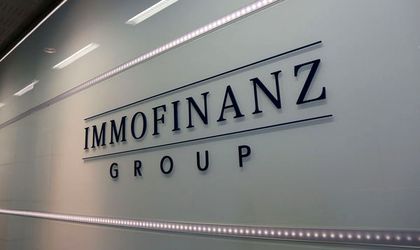 Immofinanz real estate company raised the occupancy level in its office standing investments by roughly seven percent to nearly 82 percent by the end of the 2015/16 financial year, as of April 30, 2016, according to a company press release. At the same time, the office building owners have announced new partnerships and agreement extensions with tenants in the local office sector accounting for around 37,000 sqm.
The company has new tenants for 19,200 sqm and has extended existing contracts for around 18,000 sqm in seven of its class A office properties in Bucharest. Among the new tenants are Antena TV Group, which will relocate its entire operations to 9,000 sqm in Iride Business Park; Am Grup Agent and Q's Inn, which signed lease contracts for a total of over 3,500 sqm in Pipera Warehouse; and Banca Transilvania, with 1,800 sqm in Baneasa Airport Tower, says the company press release. Deutsche Telekom Pan-Net Romania and ComputerGames.ro have also signed deals for around 4,000 sqm. Moreover, the Victoria Park complex has become nearly full rented.
Among the lease contracts that were extended, the list of existing agreements was led by Global Business Center's 10,000 sqm premises extension. Moreover, Wizrom, Johnson&Johnson and ING have also prolonged and extended deals for total surfaces of over 4,500 sqm.
Overall, the company saw rentals in the office segment totaling approximately 388,000 sqm, or 29 percent of the total area, according to preliminary numbers for the 2015/16 financial year. Of this total, 307,000 sqm are located in standing investments and 81,000 sqm in development projects. Roughly 40 percent of the standing investment rentals represent new contracts or contract expansions, while the remaining 60 percent are contract extensions with existing tenants, according to the company press release.
Preliminary data also showed that the strongest office rentals during the 2015/16 financial year were in Slovakia, where new contracts or contract extensions were signed for roughly 51 percent of the leasable space in its core market, followed by Hungary (48 percent), Germany (36 percent), and Romania (31 percent). Of the newly concluded rental contracts (based on volume), 61 percent have a term of five years or longer.
The largest single new rentals were the contracts covering the new corporate headquarters for trivago and Uniper in the Dusseldorfer Medienhafen with approximately 26,000 sqm and 28,000 sqm of space, added the press release.
Andreea Tint
Interested in the real estate market? Join Business Review's 15th edition of Realty – The Romanian Real Estate Market Forum. 
See the agenda here and book your place for June 16!