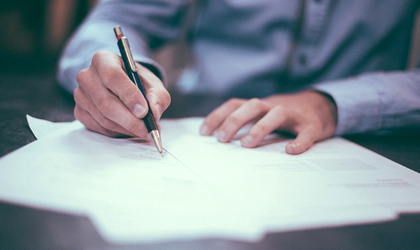 The Immersive Factory start-up, supported by the business accelerator Vive X, which offers VR training courses in the HSE sector (health, safety & environment), attracted an EUR 1 million investment, the company announced in a press release.
Immersive Factory was launched three years ago by Olivier Pierre (CEO) and Bertrand Pierre (CCO), and two other co-founders, Philippe Timsit and Francis Savic, developed training courses based on real-life situations, in partnership with world-leading industrial groups. The EUR 1 million investment came from WaterStart Capital (NCI).
Accelerated by the HTC VIVE X program in London and Shell LiveWIRE in France, Immersive Factory currently employs approximately 30 people divided between its administrative and sales headquarters in Paris and its R&D center in Albi, which is focused on creating virtual reality training and enhancing the platform used to deliver the exercises.
"Experience is the best teacher…" this phrase perfectly illustrates Immersive Factory's vision of what teaching and learning are all about. VR training has a far more superior impact to conventional training courses, since it can be used to simulate hazardous situations and expose trainees to the risks in their jobs with the aim of reducing the rate of accidents at work and improving behavior.
Once immersed in a realistic virtual environment, trainees can practice procedures and, if applicable, experience what happens when safety rules are violated. By the end of the course, managers can access accurate statistical charts on the errors made by their employees during the immersive experience. Organizations can use virtual reality courses to not only assess their employees' behavior, but also deliver objective debriefing sessions to truly lead change and improve safety at work.
Immersive Factory has already uploaded over 50 exercises to its platform that have been developed with the HSE expertise of leading groups in the manufacturing, construction, environment, energy and food & drink industries with the goal of providing customers with an extensive subscription-based catalog featuring all the major risks facing their employees. The platform is enriched with an average of two or three new exercises every month.
Immersive Factory counts today nearly one hundred key accounts customers among which we can mention for example: Shell, Colas, Siemens, Moët Hennessy, Suez, Volvo, P&G, Engie, Airbus, EDF, Veolia, Saint Gobain, Orano, Eiffage, Bureau Veritas, Air Liquide, … To support its customers when deploying virtual reality across and to promote its platform, Immersive Factory has set up an international retailer network that already boasts over 40 partners.
"Virtual reality allows us to reproduce workplace situations with life-like accuracy. It represents a real asset for improving our customers' occupational health and safety training. Courses are tailored to both new employees and people who left high school many years ago. The fun approach with our courses can rekindle everyone's interest in learning, increase their ability to absorb new information and break down any cultural barriers. Virtual reality is a leading-edge technology that can be used to achieve these ambitious teaching goals." Says Olivier Pierre, CEO of Immersive Factory.