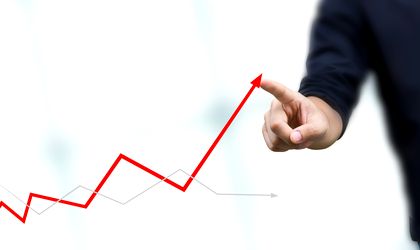 The International Monetary Fund (IMF) has revised the growth forecast of the Romanian economy for this year to 5 percent increase from 4.2 percent of GDP, which was forecasted in April, according to the newest report "World Economic Outlook", published on Tuesday by the international financial institution.
According to the IMF, Romania will register the highest economic growth from Europe this year, followed by Ireland (4.9 percent). Overall, Europe will register an economic growth of 2 percent.
However, the institution says that the Romanian economic growth peak from this year will be followed in 2017 by a  up to 3.8 percent, slightly over the increase of 3.6 percent forecasted in April. The growth of the local economy in 2018 is forecasted at 3.3 percent.
Regarding the consumption prices evolutions in Romania for this year, the IMF estimations were revised from -0.4 percent in April to -1.5 percent so that Romania and Bulgaria will be on the first places in EU regarding the average annual negative inflation. However, for 2017 IMF estimates that the inflation will be positive, registering a growth of 1.7 percent, following an increase of 2.5 percent in 2018.
Join the discussions about Romania's economic outlook and strategy for the future at the Foreign Investors Summit 2016 – Where Romania means business – November 1-3, Bucharest.
Also, the institution revised the current account deficit forecasts registered by Romania in 2016, from -1.7 percent in April to –2 percent. It will expand in 2017, when it is forecasted to reach -2.8 percent.
Moreover, there will be a drop in the unemployment rate, that will reach 6.4 percent in 2016 and 6.2 percent in 2017, according to IMF.
Georgiana Bendre