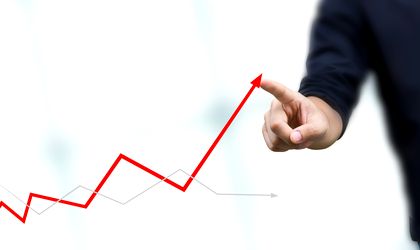 The International Monetary Fund (IMF) revised upwards, from 4.4 percent to 5.1 percent the forecast regarding Romania's economic growth in its latest World Economic Outlook report, published today.  
According to the IMF, Malta will record the biggest economic growth, of 5.7 percent in Europe, followed by Romania, with 5.1 percent. In 2019, however, the IMF is expecting a slowdown of the Romanian economy, which is projected to grow by 3.5 percent.
Overall, Europe will record a 2.7 economic growth in 2018 and of 2.3 percent in 2019, and the emerging Europe region, which includes Romania, will record a GDP growth of 4.3 percent in 2018 and of 3.7 percent in 2019.
Growth in emerging markets and developing economies is expected to increase further, from from 4.8 percent in 2017 to 4.9 percent in 2018 and 5.1 percent in 2019, the report reads.
In Romania, consumer prices were revised upwards, up to a 4.7 percent inflation, from 3.3 percent, as estimated in October, followed by a projected slowdown to 3.1 percent in 2019.
The IMF also modified the forecast on the current account deficit recorded by Romania to – 3.7 percent of the GDP in 2018, from 2.9 percent , as it was forecasted in October. For next year, the IMF is forecasting a current account deficit of 3.7 percent.
The IMF revised downwards forecasts on the unemployment rate in Romania, which will stand at 4.6 percent, compared to 5.2 percent, as previously estimated. Moreover, in 2019 the unemployment rate will stand at 4.6 percent.