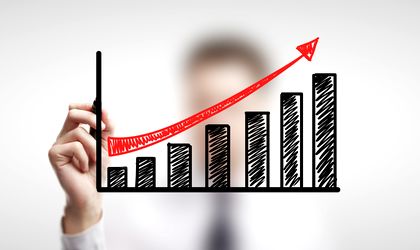 The International Monetary Fund has improved Romania's economic growth for 2017, from 4.2 percent to 5.5 percent. The IMF's report World Economic Outlook was published on Tuesday. 
The IMF has also improved the economic growth forecast for 2018, to 4.4 percent, from 3.4 percent, as it had estimated in April.
According to the report, Romania  and Iceland will record this year the biggest growth in Europe, of 5.5 percent. Overall, Europe will record an economic growth of 2.5 percent and the emerging economies, Romania included, will record a 4.5 percent growth.
The growth perspectives were also improved in the case of Turkey, Russia and other countries in the region. Overall, the growth will reach 4.5 percent in 2017, up from 3 percent and to 3.5 percent in 2018, from 3.3 percent in April, the report shows.
In what regards the evolution of consumer prices in Romania this year, the forecasts of the international financial institution were revised downwards, up to a 1.1 percent growth from a 1.3 percent growth, as it was estimated in April. Consumer prices will accelerate their growth in 2018 up to 3.3 percent, over the 3.1 percent previously recorded by the IMF.
The IMF also amended the forecast on the current account deficit recorded by Romania to minus 3 percent in 2017, from 2.8 percent and to 2.9 percent in 2018, from 2.5 percent in April.
The IMF slightly revised downwards the forecasts on the unemployment rate, to 5.3 percent from 5.4 percent as estimated previously. The April forecast for 2018 was maintained at 2.5 percent.