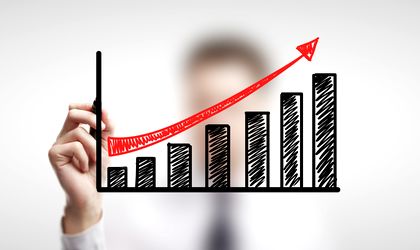 The International Monetary Fund (IMF) improved its economic growth forecasts for 2017, from 3.8 percent to 4.2 percent, according to the latest World Economic Outlook report published Tuesday ahead of the spring reunion.
Moreover, the IMF also improved slightly the forecasts on the economic growth in 2018, from 3.3 percent to 3.4 percent, as estimated in the autumn.
Accordingly, Romania will record the second biggest economic growth in Europe, after Iceland, with 5.7 percent. Overall, Europe will record an economic growth of 2 percent, and the emerging countries, which also includes Romania, will record a 3 percent GDP growth.
The IMF also revised downwards forecasts on employment in Romania, which could record a significant drop in 2017, to 5.4 percent, compared to 6.2 percent as it forecasted previously. In 2018 it is expected that the unemployment rate will stand at 5.2 percent.
At a global level, the IMF improved its forecasts on the growth of the economic forecast in 2017 and 2018.