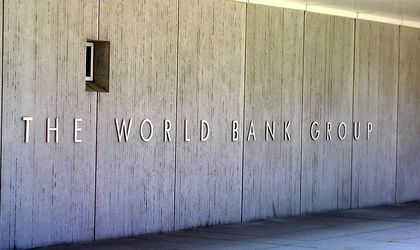 IFC, a member of the World Bank Group, has issued a RON 70 million bond, the equivalent of approximately USD 17 million as a private placement. This is IFC's first local currency issuance in Romanian Leu, following the recent consent of the government of Romania.
The bond is issued under IFC's Global Medium Term Note (GMTN) program. Under the program, IFC can issue bonds denominated in many currencies when market opportunities align with the funding needs of IFC's private sector clients.
The bond comes with a one-year maturity and was sold to a combination of international and domestic investors. The bond issuance supports IFC's private sector investment in Romania.
"The issuance of IFC's first RON denominated bond is in line with IFC's strategy to source long-term funding in an increasing number of currencies and expand the menu of local currency financing options for our clients," said Jingdong Hua, IFC Vice President and Treasurer.
The bond issuance also fits into IFC's strategy of mobilizing international and domestic investors to provide local currency financing for strategic sectors of the economy and mitigate foreign exchange risk for its borrowers.
Societe Generale acted as the sole arranger for the bond. IFC has issued bonds in 25 local currencies in fiscal year 2017, including the Georgian lari, Kazakh tenge, Brazilian real, Colombian peso, Singaporean dollar, Indian rupee, and Nigerian naira.
IFC, a member of the World Bank Group, is the largest global development institution focused on the private sector in emerging markets, working with more than 2,000 businesses worldwide.