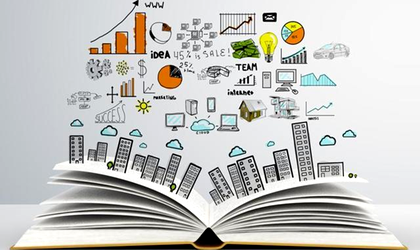 DK Expo is officially launching the competition "Student Technical Innovation Awards", as an essential component of new IEAS concept. The competition is open to undergraduate and postgraduate students from Romanian Universities and awards prizes for the high-level research in the following domains: Architecture, Structural and Construction Engineering, Electrical and Electronic Engineering, Automation, Industrial software & Hardware, Robotics, Nano-Technologies, Internet of Things and Smart City. The total value of prizes is EUR 5,000.
The call for project proposals opens on June 1 and closes on July 31.  All submissions need to be made electronically via email at premiistudentesti@dk-expo.ro and will contain an Abstract (no more than 500 words) with a short description of main research hypothesis. The competition is open to individual applications and research teams (including professors). The evaluation procedure is unitary, for the individual and group applications.
The competition has two sections: Start Up and Technical Innovation. The Start Up section is dedicated to general research proposals, concerning innovation for the target domains. For the final Gala, candidates must present a technical poster with the results of their research. The Technical Innovation section is targeting more complex innovation projects as prototypes, industrial software and hardware, HMI or Smart Technologies. During the Gala, candidates will present the final form of their experimental model.
Awards Gala will take place on September 19, in the first day of IEAS Exhibition.
For further details, including submission guidelines, please see the appropriate link http://www.ieas.ro/en/awards-and-contests.
"IEAS event represented from its very beginning a debate and collaboration platform, reuniting fundamental spheres as Academia, business associations and major industry players. During our 12 years of experience we supported various educational programs. In this context, Student Technical Innovation Awards constitutes a natural step in evolution of our previous projects and we hope to stimulate similar initiatives within Romanian business community," said Catalin Neamtu, president of DK Expo.
The Student Technical Innovation Awards is organized under the aegis of prestigious Romanian Universities as: Faculty of Mechanical Engineering and Mechatronics, Politehnica University of Bucharest, Technical University of Civil Engineering of Bucharest, Babeș-Bolyai University, Technical University of Cluj-Napoca, Valahia University of Târgoviște.