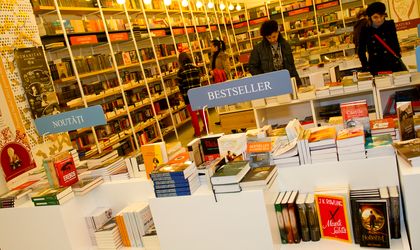 This year, Romania is the honorary guest of the Book Fair in Goteborg and with this occasion, the Romanian Cultural Institute (ICR) in Stockohlm has prepared for the readers almost 700 books from its collection in Romanian, Swedish, English, French and German. More than half of these titles are literary works and the others are art, architecture, history, movie, theatre and philosophy works, encyclopedias, dictionaries and Romanian textbooks, as well as magazines and newspapers. Among authors, ICR Stockholm gives Tudor Arghezi, George Bacovia, Lucian Blaga, Ana Blandiana, Emil Cioran, Mircea Cartarescu, Mircea Eliade, Mihai Eminescu,  Eugen Ionesco, Panait Istrati, Marin Preda, Mihail Sadoveanu to name a few.  The library also contains the works published by ICR Stockholm over the years.
Since 2008, ICR Stockholm created online literary bank containing information and excerpts from the most famous Romanian writers of all generations. There are 150 books of Romanian authors at the moment, translated in Swedish.
Using social media and the social network Facebook, the project was completed by the weekly posting on Facebook page and the institute webpage and on the website of the Book Fair of the profile of a Romanian writer, so as the Swedish public could be more familiar with the Romanian literature.
Oana Vasiliu