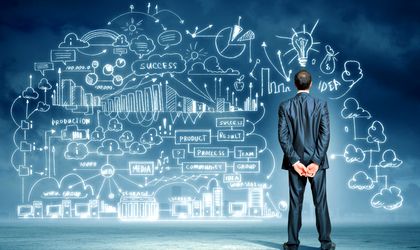 Iceberg consulting and technology company announces the launch of Digitalise SME, a pilot project funded by the European Commission at the initiative of the European Parliament to support the digital transformation of small and medium-sized enterprises as well as large enterprises in EU Member States.
This pilot project will provide free technical assistance services in the digital transformation process for about 90 SMEs and large businesses. These services will be delivered by 120 "digital enablers" – digital transformation experts across Europe, to be selected by the project consortium members.
Romanian companies will be able to find out more about the project and will be able to sign up to benefit from the services offered through Digitalise SME through the website. Also here will be Romanian Digital Converters Experienced to assist other companies in the digitization process. Iceberg implements this project alongside four other digital innovation hubs in Germany, Spain, the Netherlands and the Czech Republic under the coordination of the Confederation of European Entrepreneurs European SMEs CEA-PME.
"Digitalise SME complements the other initiatives that our company has in the field of digital transformation, such as CUPA – Human Capital Executive and Adaptable Project, through which we form over 500 Romanian managers to develop digital business strategies , or I4T, our industry-centered technology transfer center 4.0. These initiatives are part of an innovation ecosystem that we build within the Cluster for Innovation – one of the three digital innovation hubs identified by the European Commission in Romania, " Ionut Tata, Iceberg CEO stated.
Companies in Romania are no longer in competition with other companies in their own city or elsewhere in the country, but they are increasingly competing in a global market. To survive and thrive, they must understand and make best use of new technologies. This way they can digitize or even automate their business processes, and they can develop new business lines through digital products and services.
Thus, Digitalise SME aims to support companies that want to take the first steps in this process through the technical assistance services that a digital enabler can offer for planning and implementing a digital transformation project that responds to the enterprise's business strategy.
The expected results of the project
Developing a match-making platform that will bring together both digital experts and SMEs interested in digital transformation across Europe,
Pre-selection of 200 SMEs and 120 Digital Enablers for pilot and deployment phases,
Digital transformation support for 80-90 SMEs.
The implementation duration of the Digitalise SME project is 18 months.