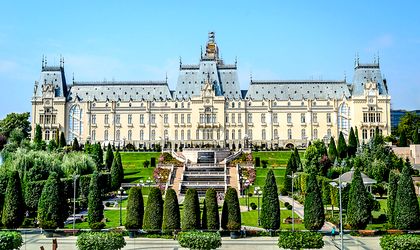 Iasi has won the Emerging City of the Year Award at the CEE Shared Services and Outsourcing Awards Gala (31 January – 1 February 2018) in Warsaw, Poland. 
Iasi competed against Debrecen (Hungary), Kaunas (Lithuania), Kosice (Slovakia), Ostrava (Czech Republic) and Plovdiv (Bulgaria) in the category 'City of th year for the development of IT&Outsourcing industries in Central and Eastern Europe (outside of Poland). The award was received by Iasi Mayor Mihai Chirica, who was invited by the organisers to join the jury and to present in a separate session the advantages of the city to the biggest players in Europe's outsourcing industry.
"This award, which honours us and makes us happy, is yet another beautiful acknowledgement of a reality that is highlighted by several recent analyses: Iasi is ranked among the most dynamic Romanian cities, with a sustained rhythm of economic growth and with a healthy development outlook and this is due, for the best part, to the spectacular development of the IT and outsourcing industry in the past years.
"In the name of the Iasi community, I thank the organisers of the Gala and our local partners, but, especially, I want to thank publicly the thousands of entrepreneurs and IT and outsourcing experts who had the courage to invest and develop in Iasi," Mihai Chirica, Iasi mayor said. "I also thank the educational environment, to schools and universities in Iasi for the constant effort to generate this well trained and competitive workforce that transforms our city into an IT centre famous at a national and even European level," he added.
Iasi City was represented at the gala by Conduent, one of the biggest employers in the region, which was nominated at two categories, namely the 'The outsourcing company of the year' and 'The best marketing initiatives in 2017' for its Iasi and Lodz offices as well as the Fab Iasi project.