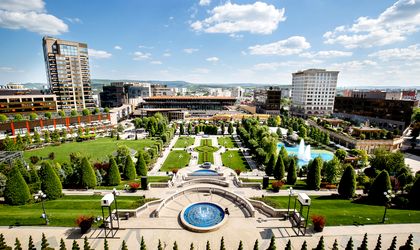 The city of Iasi was nominated for the title of Emerging City of the Year in the CEE at the CEE Shared Services and Outsourcing Awards Gala, which will take place in Warsaw, Poland between January 31- February 1st 2018.
Iasi-based conduent and Fab Lab Iasi are also among the nominees.
Conduent, one of the region's largest employers in this field, is nominated in both 'BPO firm of the year – CEE' category and 'Top Employer Branding Initiative' category, with all its locations in Iasi, Romania and Lodz, Poland.
Also, the Fab Lab Iasi project, the biggest coworking space in the region is a nominee in the category of 'Best University – Business cooperation of the Year' for the partnership with the Gheorghe Asachi Technical University of Iasi.
Iasi mayor Mihai Chirica was invited to be part of the jury and will present in a special session the main attractions of Iasi in front of an audience made up of the biggest players in the European IT and Outsourcing industry.
CEE Shared Services and Outsourcing Awards Gala is its 6th edition and will attract around 300 opinion leaders, with more than 50 being international firms interested in setting up or expanding their business services centres in central Europe. The awards gala will be preceded by a half-day Summit of discussion panels covering the shared services and outsourcing sector as well as break-out sessions with deep insights into specific issues driving the sector.