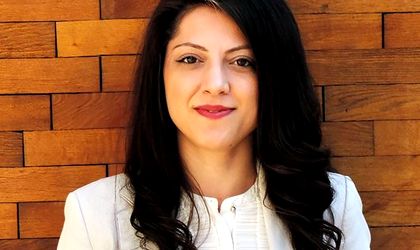 The IAA Young Professionals Romania has voted a new management team for the next two years comprising Iulia Niculae (Romanian Football Federation) – president, George Toma (Bergenbier) – VP & director strategic partnerships, Ivona Babarelu (Clever Tech) – projects director, Radu Rotaru (Geometry Global) – Marketing & Communcation director and Alexis Musca (CINETic) – HR director.
"The new board is formed of valuable members and I have all the faith that they will bring the IAA Young Professionals brand even further," said Ioana Sigarteu, ex-president of IAA Young Professionals.
IAA YP will continue the traditional projects for the young people in the marcomm industry (CompetitIAA – marketing and communication contest; The YP Evenings – debates and workshops; GalerIAA – events dedicated to the creative passions, etc), and the new IAA YP developing areas with a focus on growth.
"I consider that the development of the relationships that IAA YP Romania has with the other IAA YP Chapters deserves a special attention in order to inspire and share better practices through changes of experiences with the other countries. Therefore, this will be one of the key directions for us in the next period," said Iulia Niculae, IAA Young Professionals President.
The first decision is the launch of the HR direction position in the new board, while the leading team will work on the implanting plan that will include personalized professional development programs.
Romanita Oprea