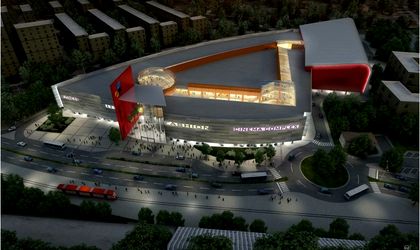 Retailer Hypermarche will open a 9,000 sqm Cora hypermarket in Galleria Arad, GTC, the developer of the project in Arad announced.
Other brands the developer signed with so far are Reserved, House of Art, Leonardo, Sprider and Cinema City. Galleria Arad, which is set to open in the fourth quarter of 2011, is 60 percent leased. The project offers 33,000 sqm of leasable area, and required a EUR 70 million investment. The project is financed by the European Bank for Reconstruction and Development, and is located on the main artery of the town: Aurel Vlaicu street.
 GTC Romania is developing the Galleria chain of shopping malls in partnership with Aura Investments.
GTC holds 85 percent of the shares in Galleria Arad while Aura Investments holds the remaining 15 percent. 
The 'Galleria' brand is the name under which GTC develops the shopping and entertainment centers in Central and Eastern Europe and now in Romania and Bulgaria. Besides Galleria Arad, GTC Romania owns three more shopping centers under operation in Buzau, Suceava and Piatra Neamti. GTC Romania has another shopping center project in pipeline in Galati and the construction works of the
project will start by next year. 
GTC Romania is the subsidiary of Globe Trade Center S.A., active in Central and Eastern Europe since 1994. GTC invests in three main sectors of the real estate market: shopping and entertainment centers, office buildings and residential property. GTC develops real estate projects in Poland, Hungary, Czech Republic, Romania, Serbia, Croatia, Bulgaria, Slovakia and Ukraine.  The group has been listed in Warsaw Stock Exchange since April 2000.