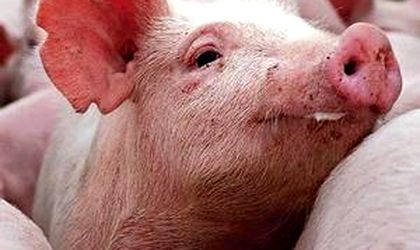 Tara Mea Cooperative and Hunland Romania have signed a partnership through which the whole production capacity of the Hunland Division in Romania comes under the umbrella Tara Mea, and Hunland Romania becomes a full member in Romania cooperative.
The parts expect annual increases of revenues of several EUR millions,  the same time ensures a growth of quality of pork arriving on Romanian store shelves.
"Hunland will provide the highest quality genetic material in its own farms cooperative and will manage the whole process of growth and fattening. We already know it's one a trusted partner and we are happy to be a partner we can support in the same time, which we can rely on. Integrated production began to take shape in Romania and us we are heading in the right direction: to be less dependent on import, " Florin Burculescu, Tara Mea Cooperative country president, said. 
Founded in Hungary and the Netherlands, Hunland is one of the leading companies in the field of international animal import and export. Hunland owns its own export farms, where animals are kept and prepared for transport, with their own land and sea fleets, which ensure animal welfare and optimal logistics functionality. Hunland currently has a turnover of over EUR 350 million.
Premium Porc to enter Tara Mea Cooperative
Premium Porc company started the entry procedure in Tara Mea Cooperative. In the next period, the auditing procedures will be started and, on completion, the parties will formalize the collaboration.
"There is a very good record of the collaboration between Premium Porc and Tara Mea Cooperative, and a natural step towards strengthening this relationship would be adhesion to the cooperative. We are convinced that in this formula we will be able to promote the consumption of Romanian products more successfully, which will implicitly lead to the development of the national pork production sector, " said Georgiana Vlad, communication coordinator within the Premium Porc Group.
Tara Mea Cooperative, controlled by Kaufland, has developed as a unique business in Romania since 2015 and today approximately 350 farmers are active members in cultivation of vegetables, dairy processing and pork and poultry processing.