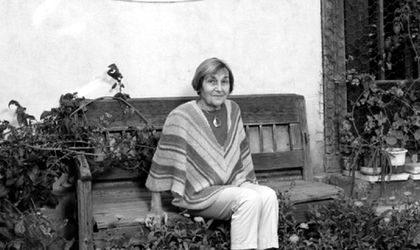 Human rights activist, publicist and translator Doina Cornea, who was one of the most well-known dissidents during the rule of the Communist party in Romania, has died aged 88.
She is known for her open criticism of the Communist regime and her activity, which includes sending a number of letters to Radio Free Europe and other outlets.
The first letter was sent by Cornea to radio Free Europe in 1982. In the letter she described the crisis brought by the oppressive Communist regime not only as an economic one, but also as a spiritual one. She decried the fate of a country that lives on slogans and is lacking the spiritual values that generate "intelligence, ethics, culture, freedom and responsibility."
She wrote the letter anonymously, but signed it nonetheless, to show it was authentic. However, by mistake, Radio Free Europe read the letter in full as well as made her name public. As a repercussion, she was fired from the university where she taught.
The second letter was published by both Radio Free Europe and the BBC and was one in which she protested against the restrictions she faced as an academic. Radio Free Europe later received several more letters of protest.
In August 1987, she famously sent a letter to Romanian dictator himself, Nicolae Ceausescu, in which she called for reform in higher education. She advocated for greater academic freedom and more autonomy, to diminish the influence of the Communist party. Also, she called for the exemption from the mandatory participation in harvesting activities of students.
During the 1987 uprising, together with her son she distributed in Cluj-Napoca 160 manifestoes of solidarity with the workers who had rebelled against Ceausescu's oppressive regime.
Following her last letter, smuggled abroad and read on Radio Free Europe on 23 August 1988, Communist Romania's national day, she was put on house arrest by the Securitate.
After the 1989 Revolution, which toppled the Communistr regime, Cornea was asked to join the newly created National Council of the National Salvation Front. After the body decided to run in the elections, she quit and became an outspoken critic of Ion Iliescu, Romania's first post-Communist president as well as his regime due to their Communist past.
Donea Cornea died aged 88 in Bucharest. The news was confirmed by her son.